Where can you find us?
We love our location and we love our facility. It is 4000 square feet of fur fun bliss! Come and visit us at 1180 Winnipeg Street.
You will be welcomed to the best reception in Regina! Our administration is amazing and our phones are answered in person, daily.
Sometimes, it is very busy and you may need to leave a message, but be assured that a wonderful human will be addressing it in the same work day.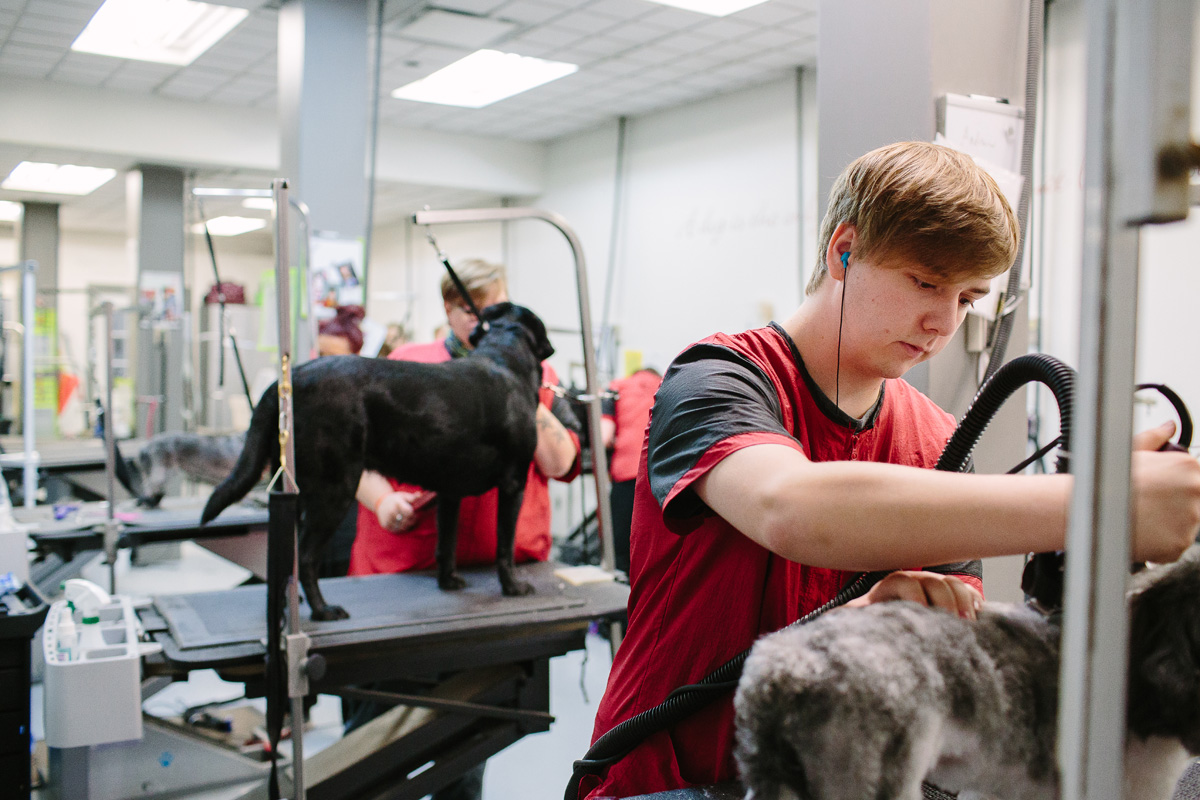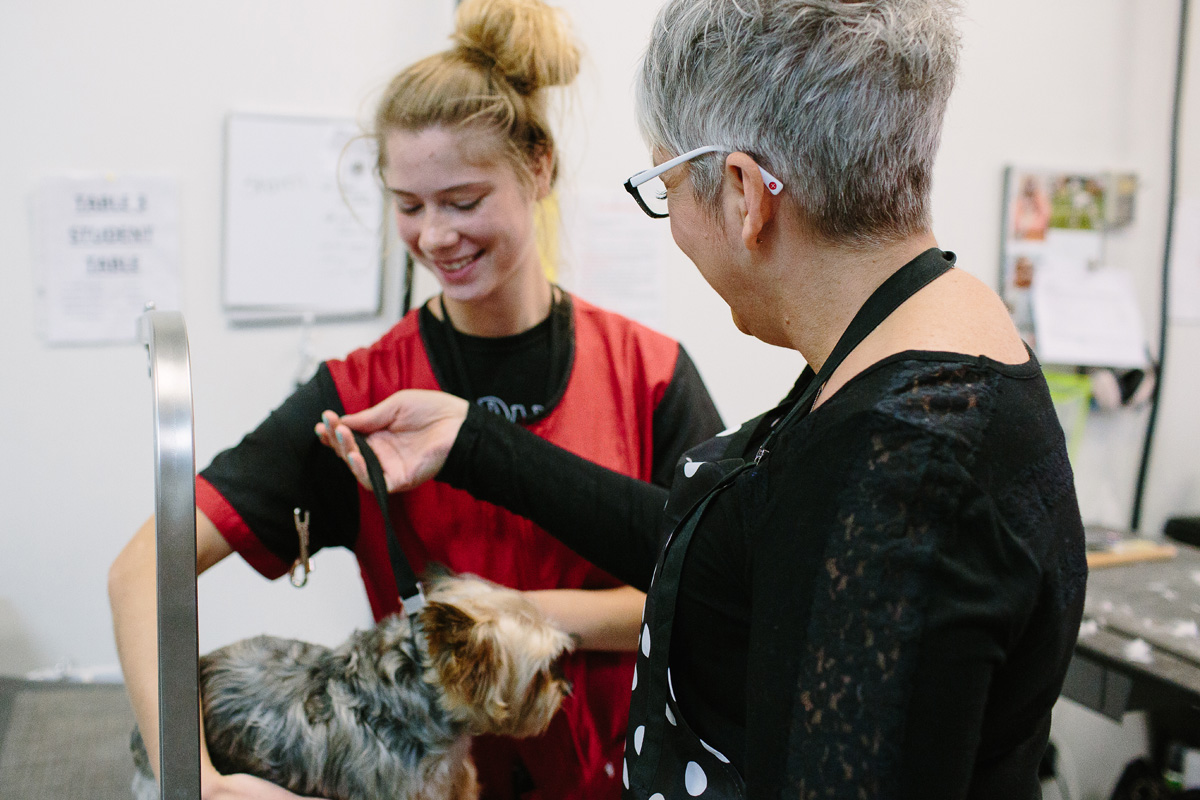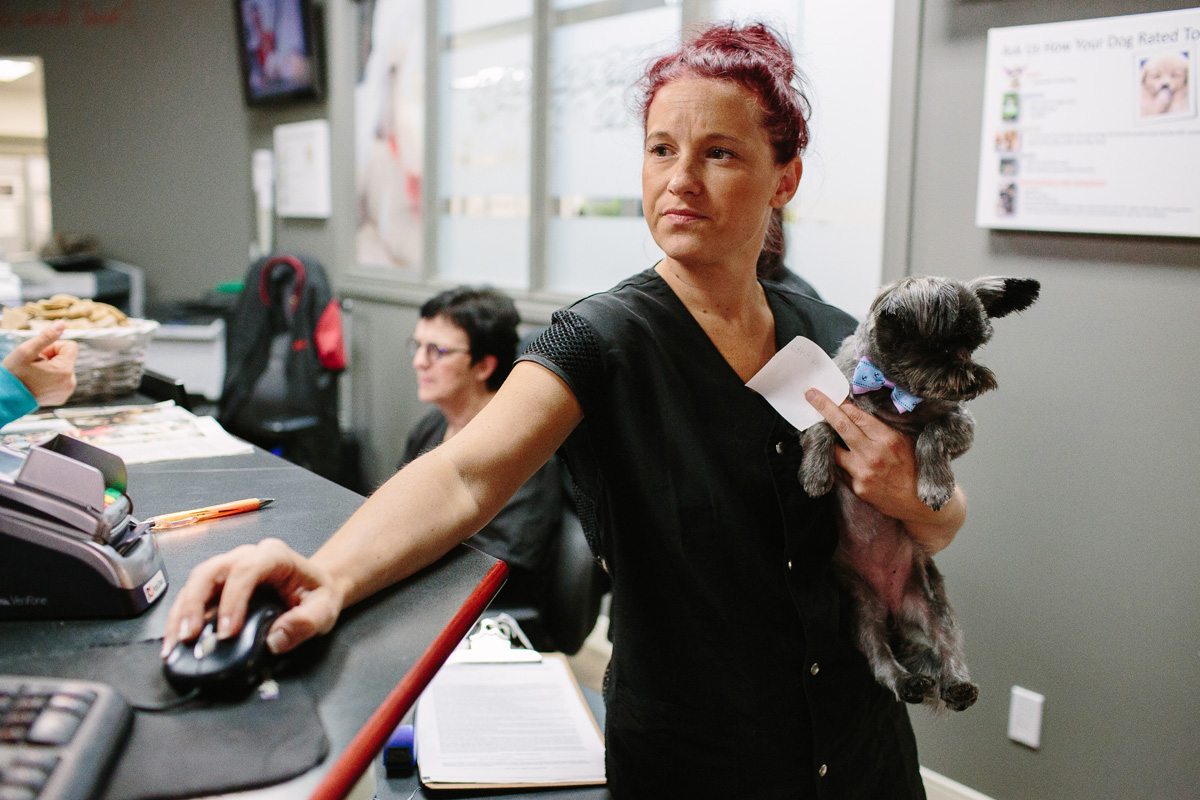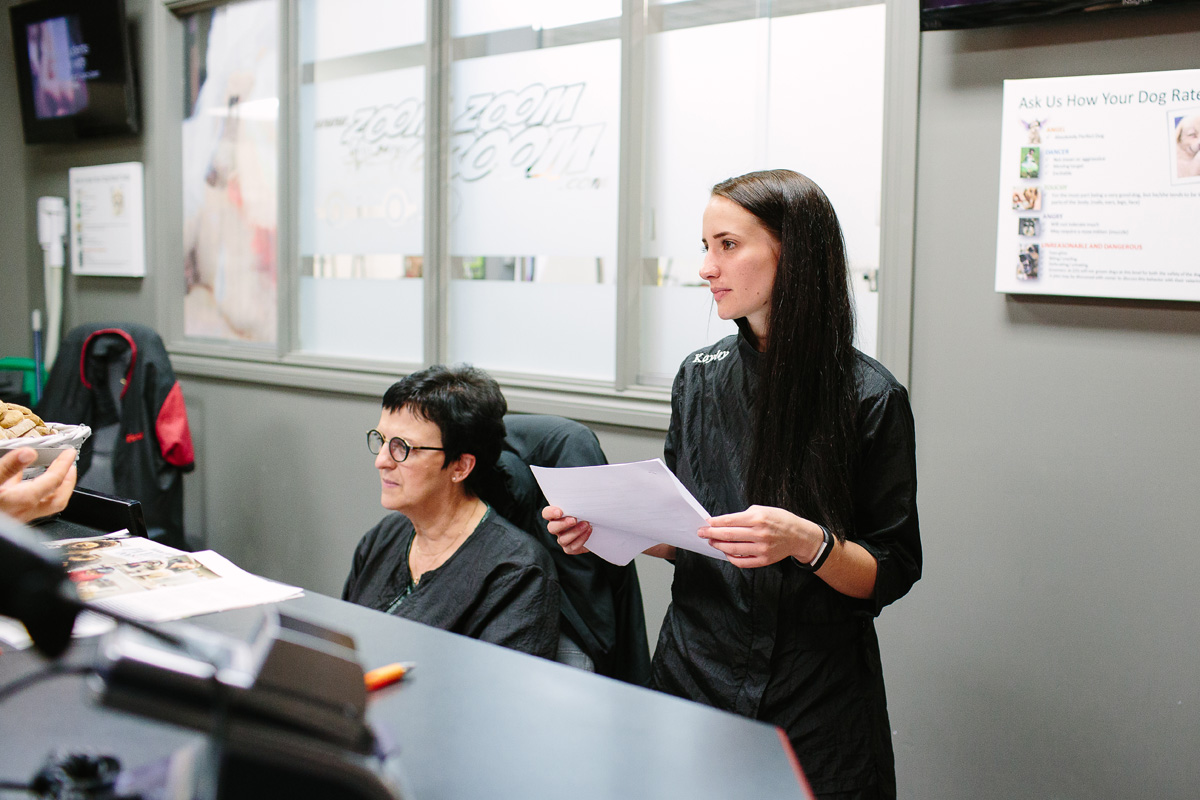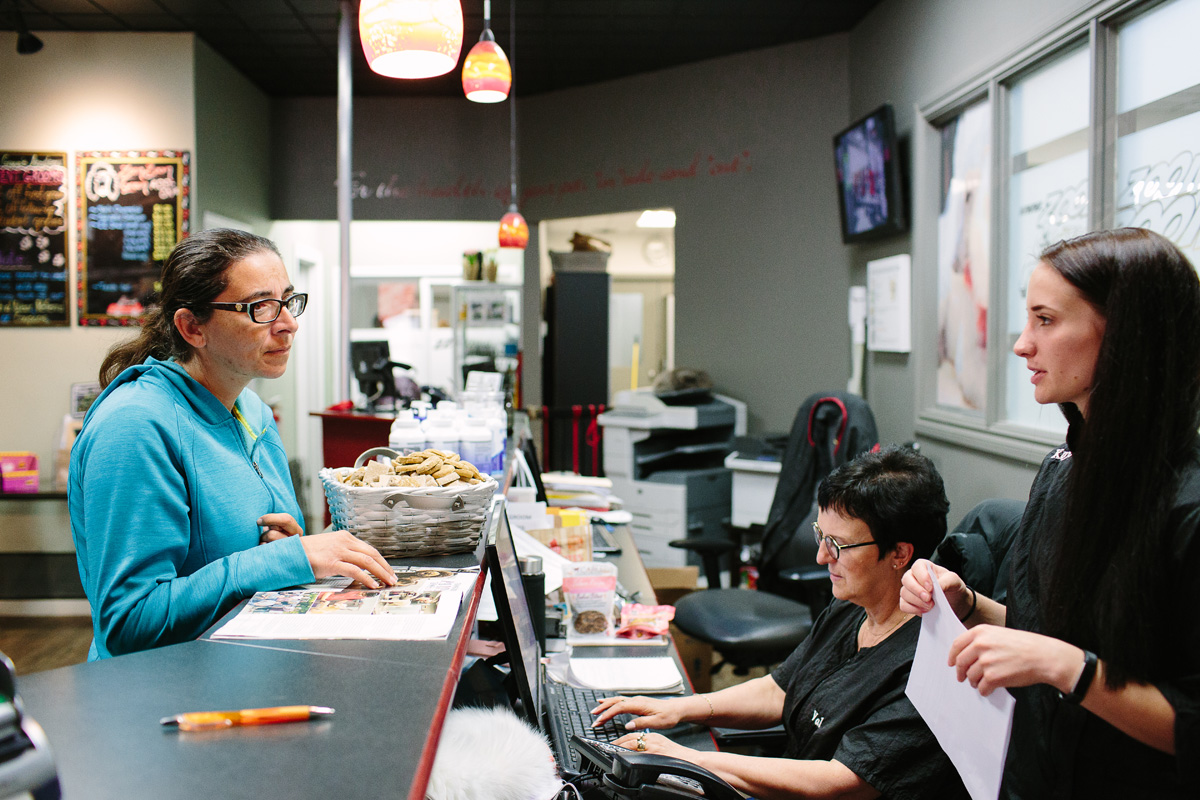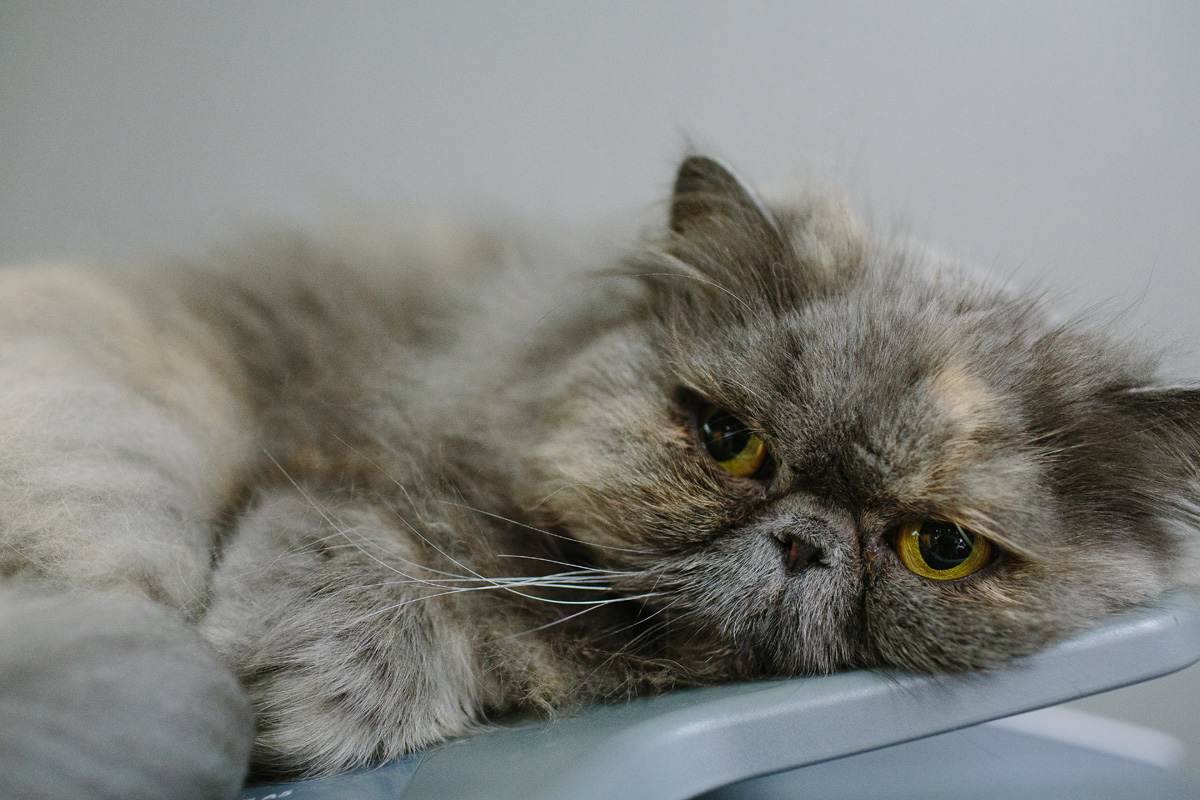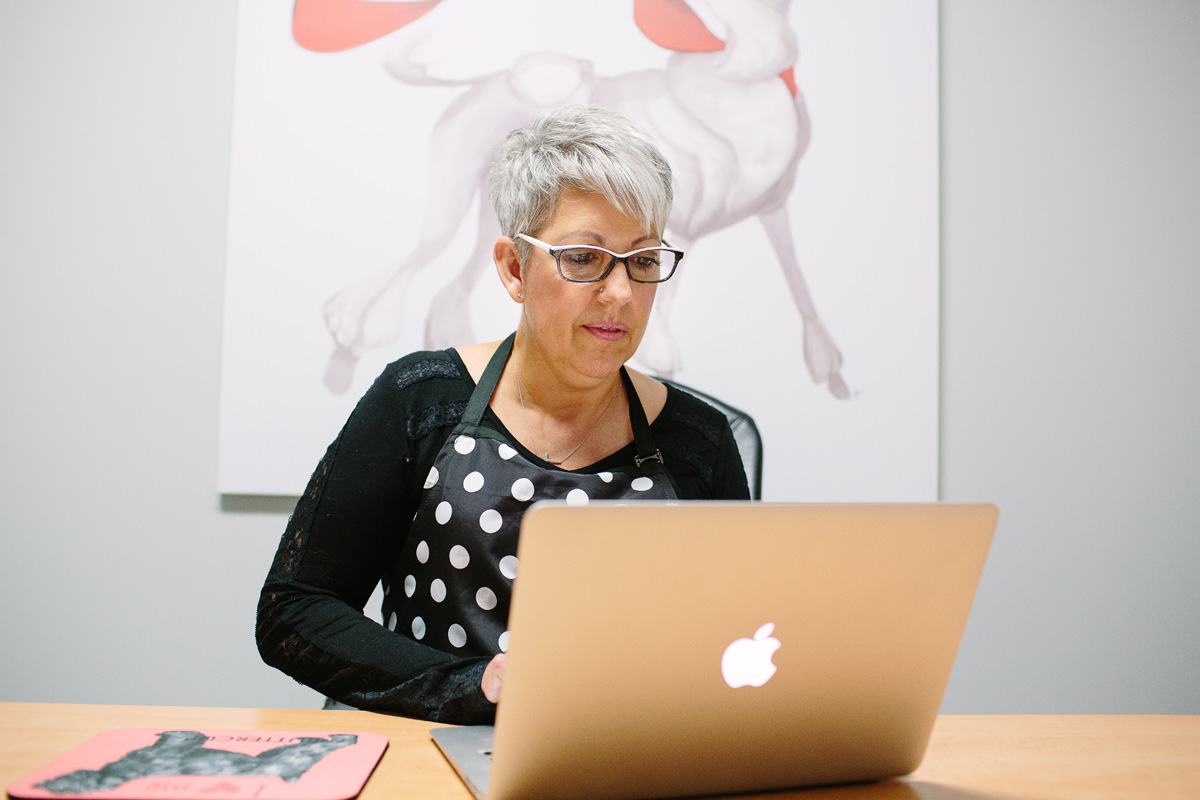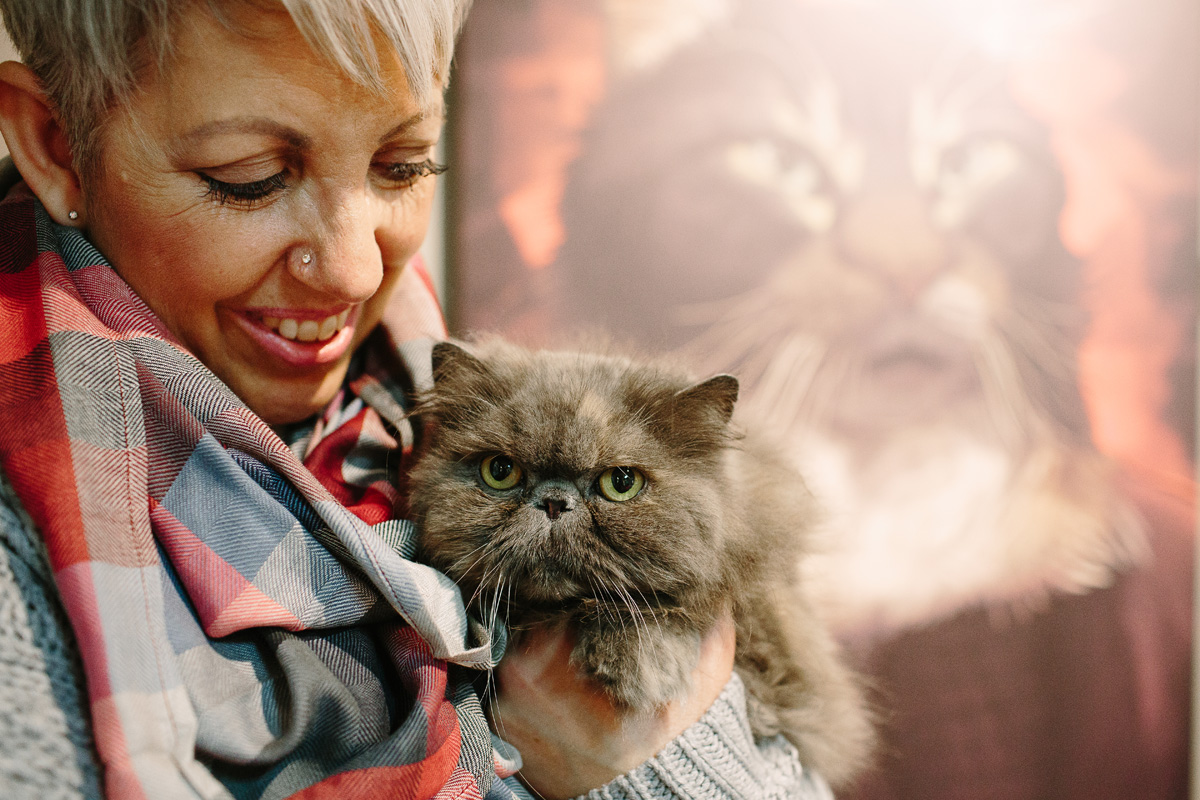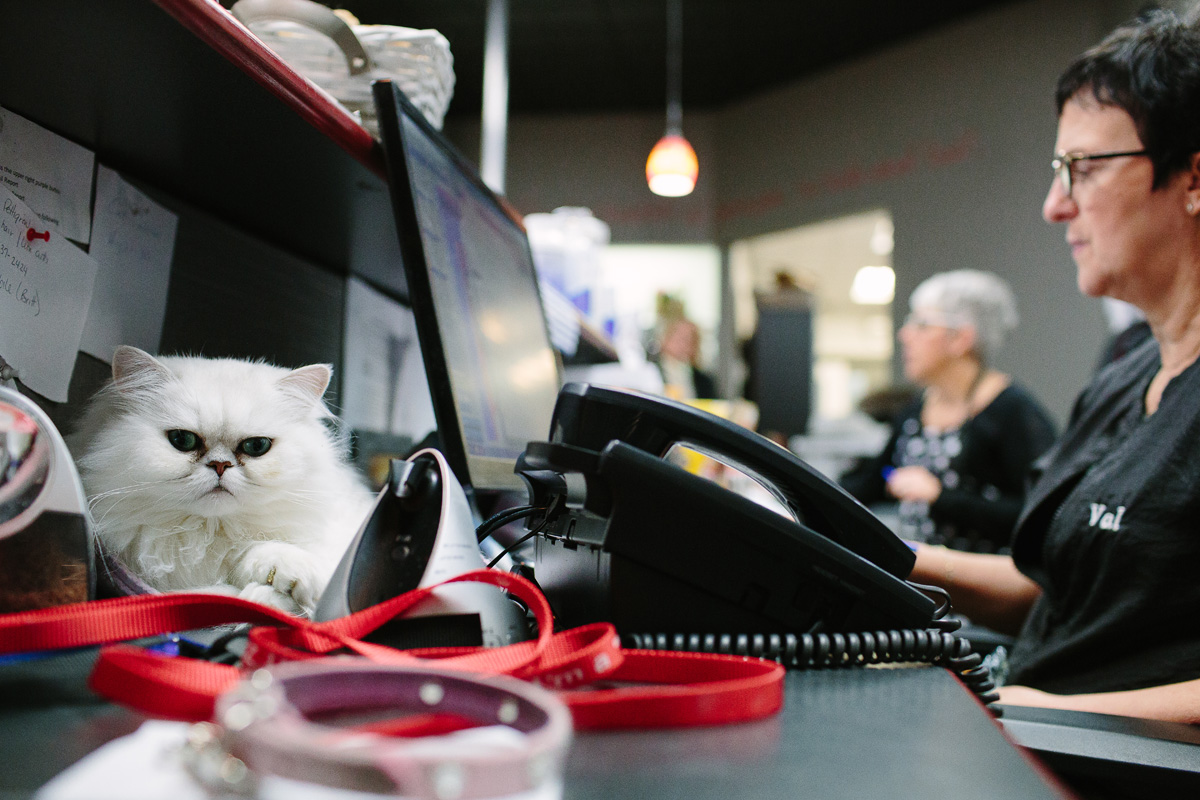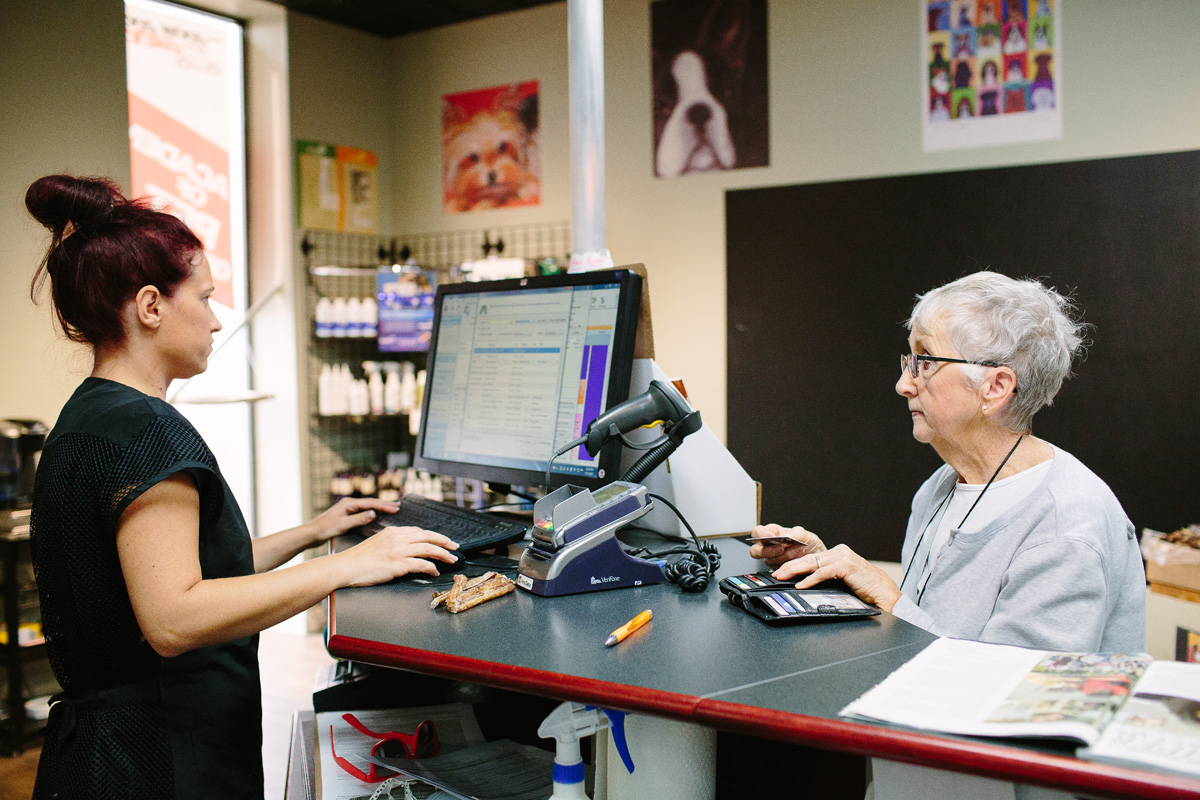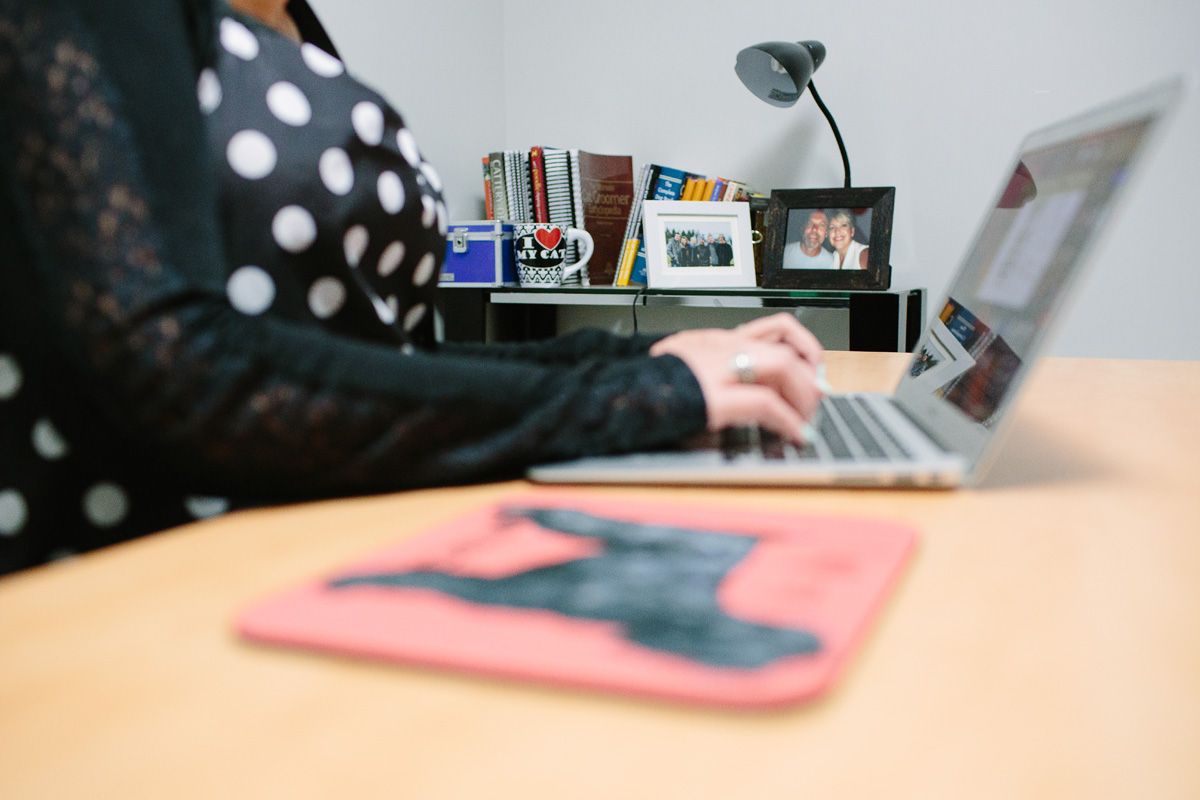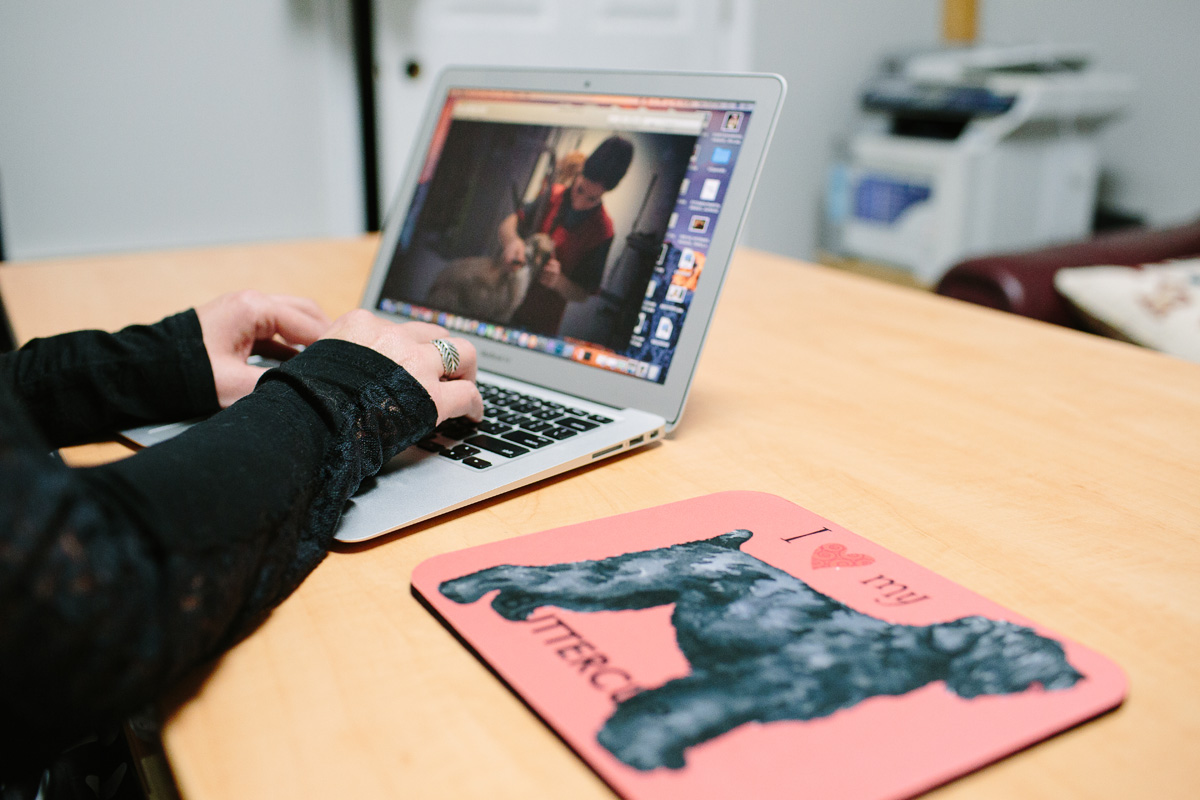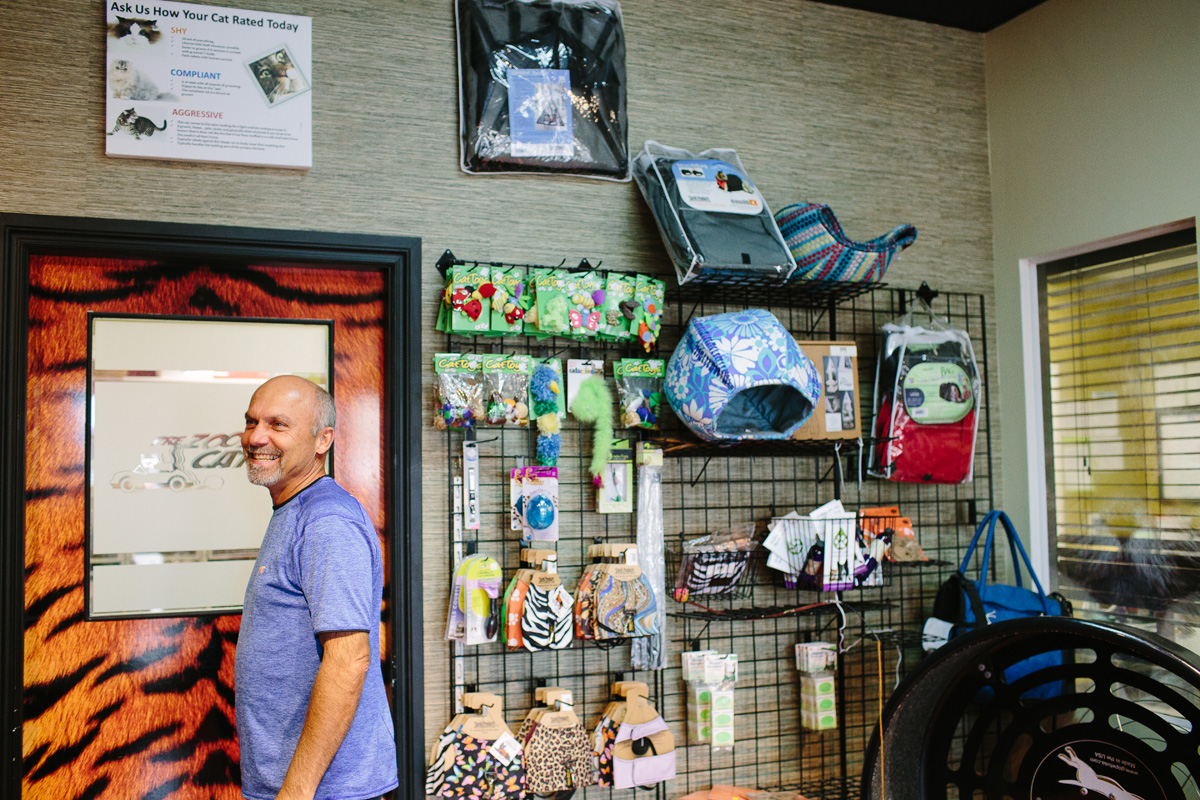 EQUIPMENT
Our salon has top of the line equipment to help make your pooch feel like a rockstar!
Stainless steel tubs with ramps
Thera-clean micro bubble bathing system
Hydraulic and electric tables
Clipper Vacs to avoid clipper burn and keep our areas hair free
Safe, efficient, hand drying equipment. (You won't find dryers with heat elements here!)
High temperature steam cleaners to keep everything sanitary
kennel room
Our kennel room is a large area with condos of various sizes. We can have as many as 60+ dogs coming in and out in a day and we feel this is the safest way to ensure the safety of your pet. It can only take seconds in a "free roam" facility for a negative interaction to occur between dogs and with our facility layout we feel the condos are the safest situation. At no time do we allow interactions between fur clients!
If you have a dog that cannot handle a kennel, we now have individual, non-kennel tie downs to aid in their comfort. Please let us know if this is your preference.
our green initiative
Our mission is to be as GREEN as possible and we have been taking strides to become paperless. Each groomer has their own tablet that is integrated into our software system. The individual tablets enable the groomer to keep thorough notes and list the individual grooming techniques used on your dog.
Consistency is essential. By documenting lengths and other relevant information, the client and groomer establish a benchmark that allows them to change and alter trims or keep things the same for future visits.